Are Acoustic Clouds the Best Solution for Office Noise in Washington DC, MD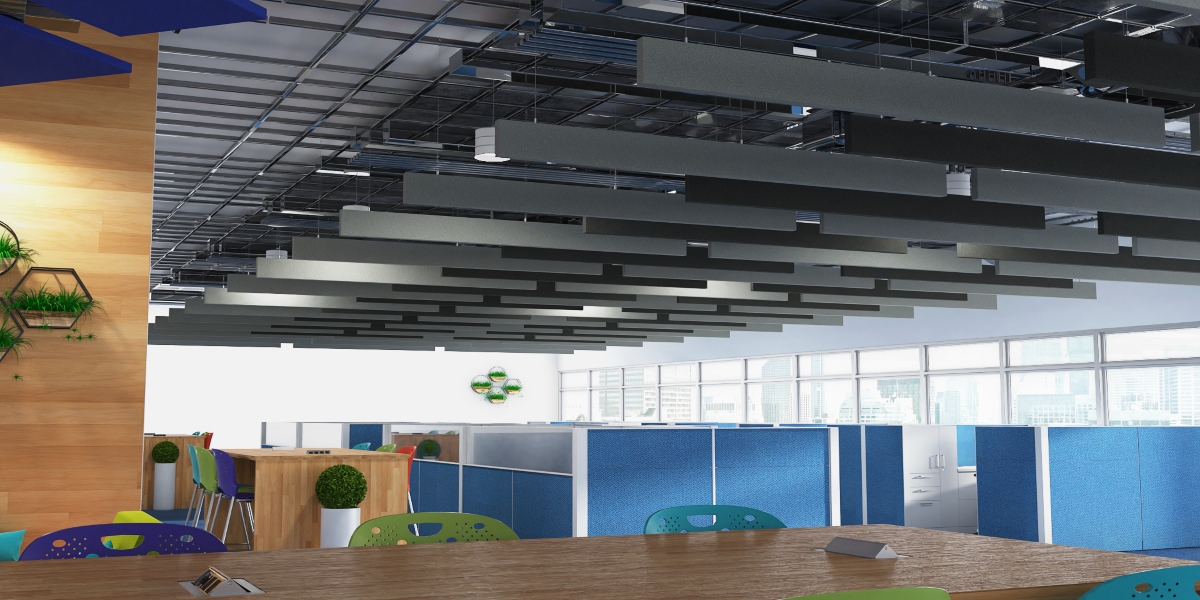 Offices can be extremely noisy environments, especially if you have a large one and multiple employees working there.
However, to ensure your workers are efficient and productive, you must keep the noise to a minimum. Otherwise, your team's effectiveness will decrease significantly.
One of the best ways to decrease excessive office noise without making massive renovations to your office is by using acoustic ceiling clouds. In this article, we are going to go over everything you need to know about this highly effective anti-noise solution.
What Is an Acoustical Ceiling Cloud?
Ceiling clouds are designed to effectively reduce reflected sound in large and open environments as well as smaller areas. Thanks to its lines and shapes that are horizontally suspended from the ceiling, they absorb most excess noise across their surface for unequaled acoustical performance.
Ceiling clouds are especially useful in meeting rooms where there could be many people at a time talking at the same time. Meeting rooms can get noisy, and to have an efficient meeting, you need as little excess noise as possible.
Benefits of Acoustic Ceiling Clouds
Other than the obvious benefit of reducing noise, ceiling clouds have many more advantages, such as:
Improves the decor: If your office's ceiling is regular and dull, like in most offices, acoustic clouds with their stylish shapes can make your office's decor look completely different and artistic. Acoustic clouds will make your office and business stand out through style and uniqueness.
Easy to install: Acoustic clouds are pretty easy to install, meaning that you won't need to shut down entire sections of your office for weeks for renovation. Also, because they are so easy to install, they are easy to remove if no longer needed.
Extremely durable: Once installed, the acoustic clouds can go through a considerable amount of wear and tear and can last for years. Additionally, they don't lose effectiveness over the years, and most businesses look to switch them up only when they are looking for a different design or color.
Improved mood: Having a noisy environment isn't just detrimental to your workers' productivity but also their stress and mood. Acoustic clouds will provide a quiet environment for your employees to work in peace.
Where to Get Acoustic Clouds for Your Office in Washington DC
If you're looking for the highest quality acoustic clouds for your business in Washington DC, Altispace is the logical solution.
We have been in the acoustic industry for years and have helped hundreds of clients improve the sound performance of their workplace. On top of that, we have a team of specialized and certified technicians that will help you with all your acoustic cloud questions or needs.
Altispace also provides additional services such as acoustic beams, shapes, and blades in Washington DC.
Get in touch with us now to learn more about how acoustic clouds can improve your workplace's productivity and sound performance.
Back