Commercial Ceiling Manufacturer in Vancouver, BC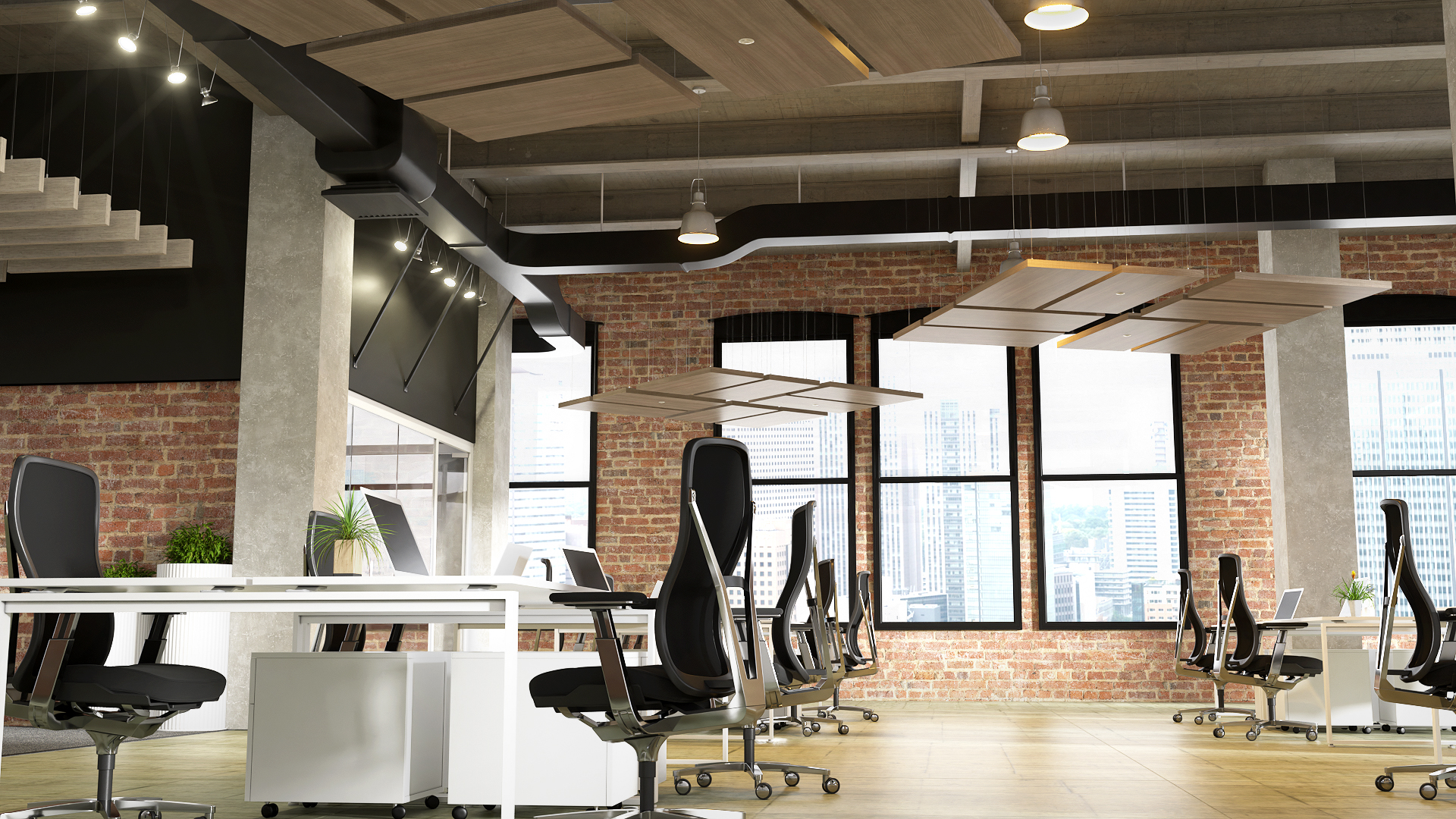 For many years, installing an acoustic ceiling was the finest technique to manage the acoustics in an office environment. In most cases, this sort of dropped ceiling was economical and had a practical design. The panels that lowered the ceiling were also useful for sound control.
Today's office ceiling solutions emphasize style and effectiveness, and many of them can make a stunning visual impact in the space they are in.
What Is a Commercial Ceiling Panel?
Whatever name you give them, ceiling coverings/ceiling panels/ceiling tiles play a significant role in various environments. For varying reasons, ceiling panels are chosen in offices, manufacturing buildings, retail establishments, nursing care centres, educational facilities, and other places.
Commercial ceilings are defined as the process in which the secondary ceilings are hung below the main ceiling with the help of suspension cords or struts. These ceilings are crafted from a wide range of materials, such as pop and gypsum board, particle board, and more.
In comparison to other types of ceilings, they are frequently less expensive, simpler to build, and less expensive to repair if they become worn, damaged, or otherwise defective. For many people, picking this type of ceiling is the obvious decision.
Major Advantages of Commercial Ceiling Panel Designs
Commercial ceiling panels play important roles in enhancing your commercial buildings; a few of them are: 
Cost 
Typically, ceiling panels and used as a cost-effective solution to help dampen sound in high-traffic areas. Utilizing Altispace products can meet the same objectives for your design.
One of our staff members can advise you if you are on a budget, narrowing down the choices to find solutions that will meet your demands without going over the budget you have been allotted. There is sure to be something available that will fit your demands because we have a vast selection of ceiling panels to suit different requirements.
Installation 
In general, we advise professional installation since it will guarantee that your panels are installed to a high quality and will fulfill their original function. You won't have to spend your time learning how to install them, it also takes some of the burdens off your shoulders and saves you time. We provide your contractor in Vancouver, BC with simple and direct solutions as well as the mounting materials needed to complete the task.
Size
There are several sizes of ceiling tiles. We provide an immense range of sizes to choose from. It would be best if you thought about the tile size you desire for the area. Aesthetics frequently influence this choice; some individuals love the look of larger tiles, while others prefer smaller tiles. 
You have to think about alternatives as well. Large tiles can make it simple to change sizable sections all at once. The advantage of using smaller tiles is that you can fix minor areas of damage rather than needing to replace bigger ones.
Colour 
Most ceiling tiles are typically simply white in colour. In addition to matte white and high gloss white, we offer white ash and other versions. We also provide options in a variety of various hues and patterns. 
It is worthwhile to give your tile selection some attention since it will affect the mood, look, and design of the space in which you intend to install the panels. Consider the painting ability of the panels if you prefer something a little brighter to determine whether it is possible to paint them.
Talk With the Professionals of Altispace in Vancouver, BC!
If you are looking for the best and most satisfactory ceiling products at an incredible price, then you are in the right spot. Altispace, a Canadian-based company is a top-rated commercial ceiling manufacturer in Vancouver, BC. We aim to offer the most luxurious and lightweight materials. Our customizable product line gives you the flexibility to create your unique design concepts quickly and efficiently, enhancing the aesthetics and performance of your cloud space.
All are made with our efficient engineering and manufacturing processes. So why wait? Drop us a line to get started! 
Back