Custom Wood Beams Available Near Me in Washington DC, MD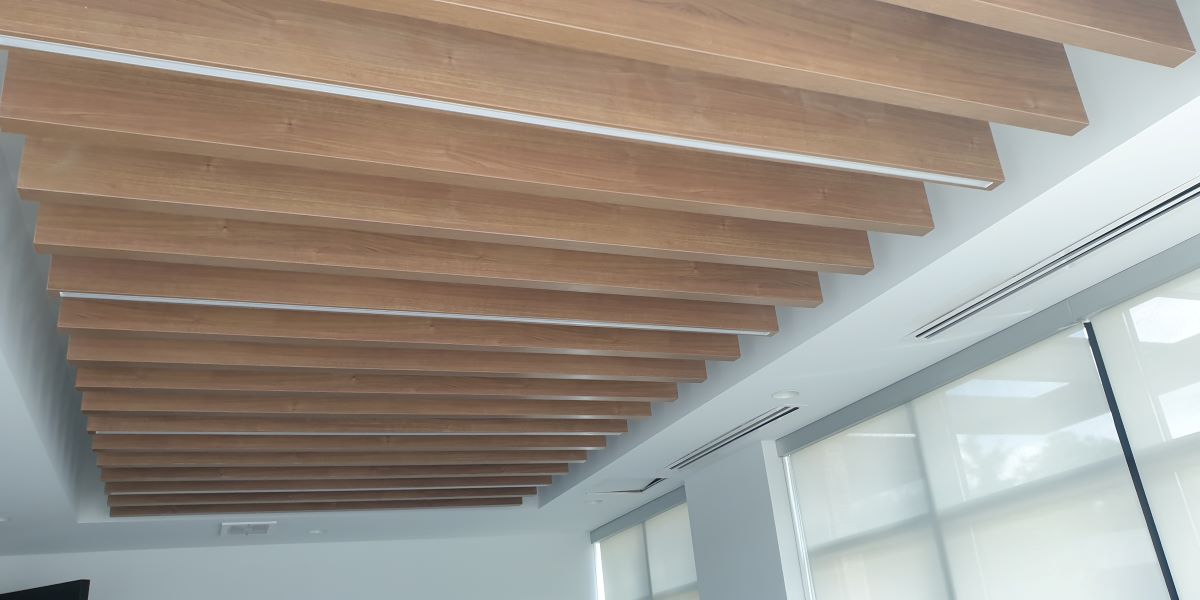 Are there any design benefits from the old-world elegance of exposed beams. They draw attention to the architectural features of the ceiling and give any space personality and style. Warmth-adding natural wood tones tempt everyone to glance up and admire this magnificent focal point. Additionally, beams can highlight certain ceiling features like light fittings.
All the advantages of a wood beam are enhanced with an Altispace product. Our use of cutting-edge techniques during the construction of beams ensures that our products have a natural wood appearance while maintaining a lightweight and easy-to-install design. Our dedicated design experts can help you choose the best laminate finish to complement the natural structure of your project.
Custom Wood Beams In Washington DC, MD by Altispace
Altispace's custom ceiling beams are a fantastic way for your project to seem more natural. Our beams are available in 72 standard sizes and 21 standard colour options so you can create the perfect solution for your project.
Utilizing Altispace products is a great way to retrofit a space, increasing its aesthetic appeal without completing an extensive renovation. We can also work with you through a renovation to create a customized product that is cohesive to your design goals.
Choose the Right Wood Ceiling Beams In Washington DC, MD With Altispace
As long as you have a clear idea of how you want to advance the interior design of your space, selecting the right wood ceiling beams need not be tough. We work with many interior designers to bring a room to life.
The benefit to utilizing ceiling beams in your project is that they can be hung at a height that covers any unsightly industrial fitments that run along the ceiling. Alternatively, we can create beams that enhance the ceiling. Altispace provides a customizable experience based on your design needs in Washington DC, MD.
By choosing Altispace wood ceiling beams in the sizes and finishes required for your design, you can put your unique twist on the classic appearance of a real wood ceiling.
Altispace wood ceiling beams allow you the flexibility to design something entirely your own. Laminates range from traditional maples to progressive teaks and ebonies. Working on a high-end project and would like a Veneer finish? Undecided? For additional information about our production process and to find inspiration, we invite you to look through our gallery of previous project designs.
We pride ourselves on working closely with our clients to ensure your design idea comes to fruition. In the case of a custom project, a team member will consult with you. Please tell us what colour or size you are looking for, and we can help you make your own beams.
Contact our project work team to help you bring your original ideas to life, from the initial concept to the product selection, integration with installation and accessories, customization, and specification to provide the best final product. Altispace products are ideal for architects and contractors that need unique solutions for situations including walls, exposed structures, and ceilings.
Whatever design you select, our laminate wood beams will give your office, lobby, classroom, or other space the ideal amount of flair and luxury. Request a consultation to speak with one of our expert team members when you're ready to begin your project.
Back