How Can Your Office Benefit from Sound Baffles?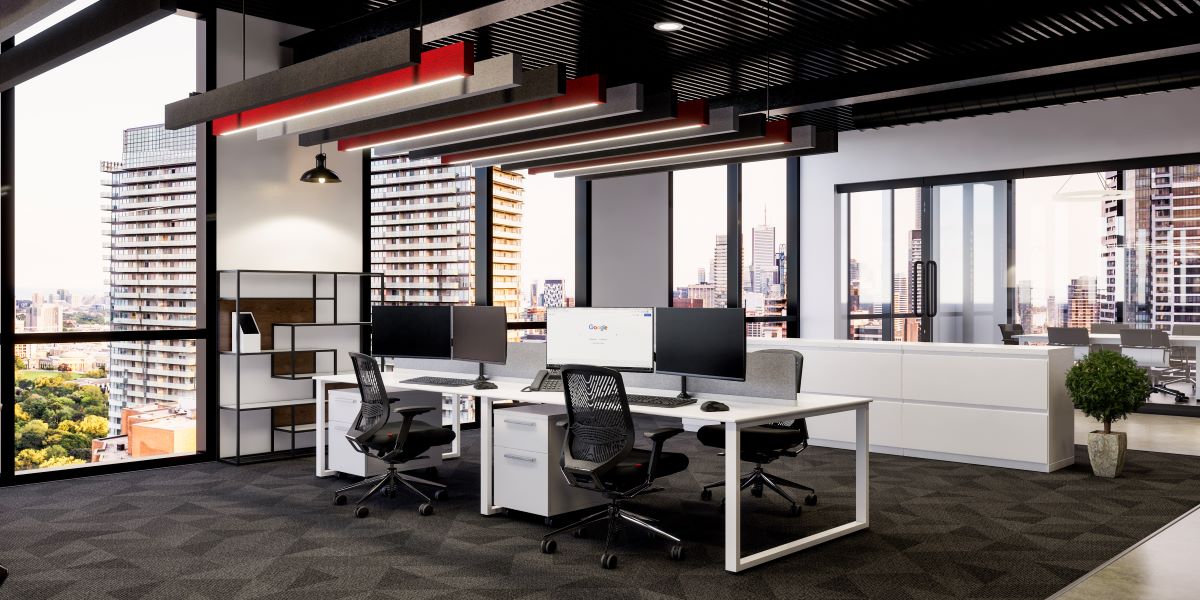 Have you ever stopped and wondered how important sound quality is for your business?
The benefits of sound baffles are endless, but no one really stops to consider the fact that they can work for so many different spaces like open floor plans and conference rooms. Although many overlook it, sound is a key factor in many businesses, and it can be the deciding factor on whether your business grows or not.
Although this might seem drastic, it isn't. And the sooner you realize how crucial sound quality is, the faster you'll grow your business.But let's look atthe key benefits of sound baffles in the next section so that you can understand how you can take advantage of them to improve your business.
Benefits of Sound Baffles
There are many benefits to having sound baffles in your office. Let's go over a few of them:
Less noise: Noise is crucial when you factor in that your employees work for eight hours a day in your office. Even the slightest noise can become irritating and extremely frustrating over eight hours of work, five days a week. By having sound baffles, you reduce extra noises to essentially zero, making your employees less irritated.
More productivity: If your employees are less stressed because of the lack of noise, they're also more productive. Extra noise can easily distract your employees, which in turn will make them a lot less productive. Having good sound quality in your office improves focus and makes your workers do their job better.
Easy to install: Do you want something that will create an atmosphere in your workspace but don't want to tear apart and rework it completely? Sound baffles don't require a complete remodel of your space, and they're effortless to install on virtually any surface.
Cost-effective: Sound baffles cut the costs of expensive ceiling renovations. Instead of spending a large amount of money on trying to make those pipes and wires look modern and spacious, sound baffles will have the modern and professional look you seek without spending a fortune.
Clear communication: If your office's sound quality is poor, your workers will find it hard to communicate, especially during meetings where there are multiple people in one room. This causes your meetings to become frustrating and unproductive. With high-quality sound baffles, you avoid this issue and make communication in your office impeccable.
If you're looking for an experienced company that also deals with the installation process of your sound baffles, look no further than Altispace.
Our goal is always to ensure total customer satisfaction, and we've helped hundreds of businesses achieve excellent sound quality and improve their productivity significantly. With a stylish look and all the benefits, you are sure to love the addition of sound baffles to your workspace.
We also provide additional services such as acoustic beams, shapes, and blades. If you want to level up your office design and reduce the overall noise, call us now, and we'll help you with all your sound baffle questions.
Back