How to Master Open Ceiling Design for a Commercial Space in Calgary, AB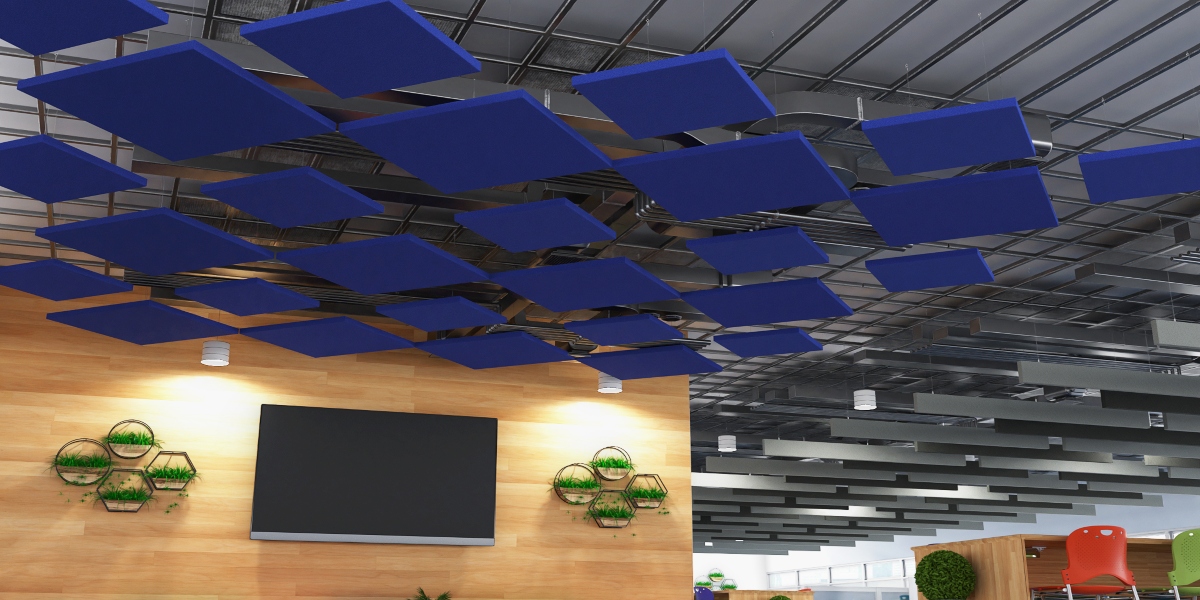 If you have an open ceiling design in your commercial space in Calgary, you should consider how to make the most of it, both sonically and visually.
What is an open ceiling design in a commercial space?
A commercial space can be anywhere that isn't residential or governmental. These are businesses, and we often use the term to refer to customer-facing businesses, such as restaurants, bars, grocery stores, and retail businesses. However, offices can also be considered commercial spaces.
An open ceiling can have various properties. Basically, it's not a flat, uniform ceiling, like paneling or smooth drywall. Open ceilings often have exposed brick, stone, or cement. They also frequently have pipes, hanging lighting fixtures, and other open fixtures. Open ceilings are often quite high and may go well beyond the surface of the inner walls.
Is the open ceiling design practical?
There's no accounting for taste, but, yes, open ceilings can bepractical. They are part of the aesthetic ambience now. They work great for spaces with industrial aesthetics. If you imagine a trendy start-up or a highly rated independent cafe, you're probably envisioning a place with an open ceiling design.
There are a few drawbacks, however. With significantly high ceilings, your commercial space can look quite barren. You also need to hang lights down to properly illuminate your space. Your ceiling may also be too exposed. Maybe you don't want your customers to see every blemish on your old industrial ceiling. Plus, there is the issue of sound.
Open ceilings can be very noisy
Without a lower, uniform ceiling to dampen sound, open-concept spaces can be very noisy. Sound can travel up and across. This means you might be able to easily hear a conversation occurring on the other side of the room. If there is more than one person speaking at a time, all you hear might be an awful buzz. This can lower productivity in workspaces and create unpleasant environments that turn patrons away.
What is the solution?
If only there were a way to design a trendy, aesthetically pleasing open ceiling design that also dampened sound in a pleasant and effective way. Wait, there is! And here at Altispace, we can help you achieve that.
We offer a wide range of products—from beams, to shapes, to blades, to clouds—to manipulate the acoustics in your commercial space. We use high-quality materials for our products, and we can design them to fit the aesthetic of your business. We can also install light fixtures into many of our products to help you light your commercial space, too.
Contact Altispace to learn more about acoustic ceiling treatments in Calgary
At Altispace, we make high-quality and cost-effective products. We have a variety of acoustical and laminate beams and shapes you can use to ensign the perfect open ceiling in your commercial space in Calgary. Our customizable product line enables you to create your own custom design. We make our products with our expert engineering and manufacturing processes. With our help, you can create the perfect acoustic and aesthetic environment for your commercial space. To learn more, please contact us via our website, by email, or by calling us at 226-636-5965.
Back