Wood Ceiling Manufacturer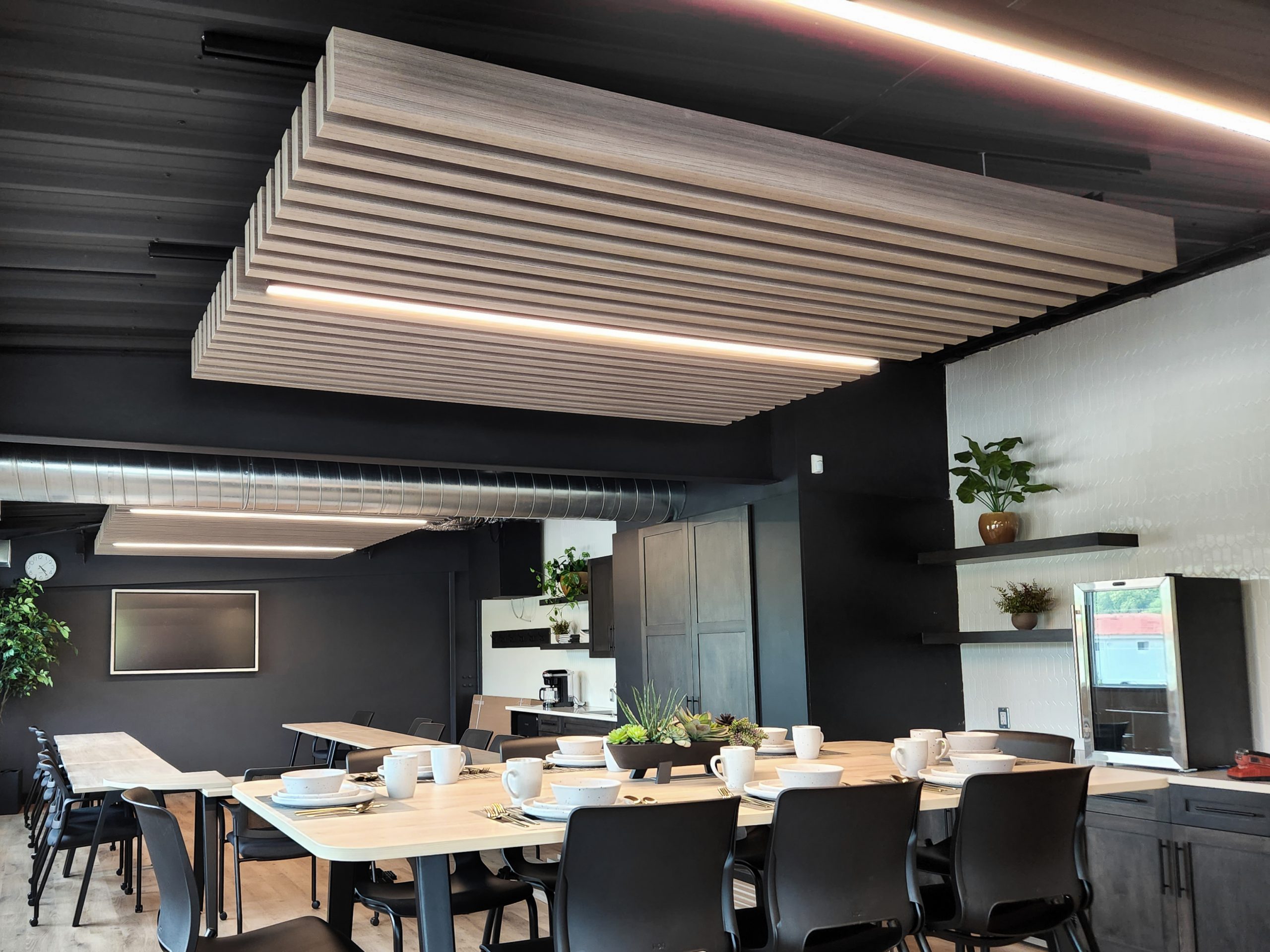 The term 'Wood ceiling' refers to wood panels that are usually created using wood of various types, tones, shapes and sizes.  Wood is used to develop an eye-catching and stunning look and appearance to your office interior, restaurant walls, and your cafeteria. This type of ceiling design is best-suited and most effective for residential and commercial buildings but strongly impacts large commercial buildings. 
Our Interior wood ceilings are created using wood of various tones and shades and are available in various laminates and veneered woods. Altispace creates a different architectural masterpiece that gives any environment a real wow factor. 
Our products can be arranged to look like linear wood, grill ceilings and wooden ceilings created from tiles and panels. Please browse our full range to appreciate the extensive designs we can create fully.  To learn more about wood ceiling designs, continue reading this post. 
What are Customized Wood Ceilings? 
Customized wood ceiling design plays an important role in enhancing commercial buildings' overall look and appearance. Customized wood ceiling panels give a vibrant look and acoustic vibe to your hotel, restaurant or corporate office. We at Altispace aim to provide the best and most unforgettable experience to elevate your space with great, lightweight interior design products. 
Wood Beam Ceiling 
A wooden beam ceiling works beautifully for rooms where a classic aesthetic is what you are striving for. The ceiling designs in commercial buildings, which frequently have higher or noticeably greater ceiling heights, can feature this wood ceiling style.
A wood beam ceiling often visually shortens the ceiling height, giving the room a softer, cozier appearance. Wood beam ceilings serve as a traditional finishing touch for many contemporary designs.
Vaulted Ceiling
Nothing compares to the natural beauty of wood, and a vaulted ceiling can truly highlight this. It is one of the various varieties of wood ceilings distinguished by joining wood planks.
Utilize Altispace-made beams to add aesthetic appeal to your vaulted ceiling. Our fully customizable beams can be altered to fit any project you might have.
Why Hire Altispace to Enhance Your Commercial Building? 
We are a leading wood ceiling manufacturer in North America. Our wood ceilings are manufactured with exceptional precision and are highly durable. Some of the benefits of hiring Altispace as your office renovating partner. 
Eye-catching products 
Each component and product is meticulously manufactured to provide the right feel for your space. The finishes enhance the look and help you pick the ideal shade and tone for your commercial area.
A variety of options
Here, you can get the best products with various options available. Our interior design items are available in various forms, sizes, textures, and colours. 
Whatever wooden ceiling you are searching for, get in touch with Altispace today for more information. Speak with someone from our office today and make a move to elevate your space.
Back