Top Benefits of Acoustic Ceilings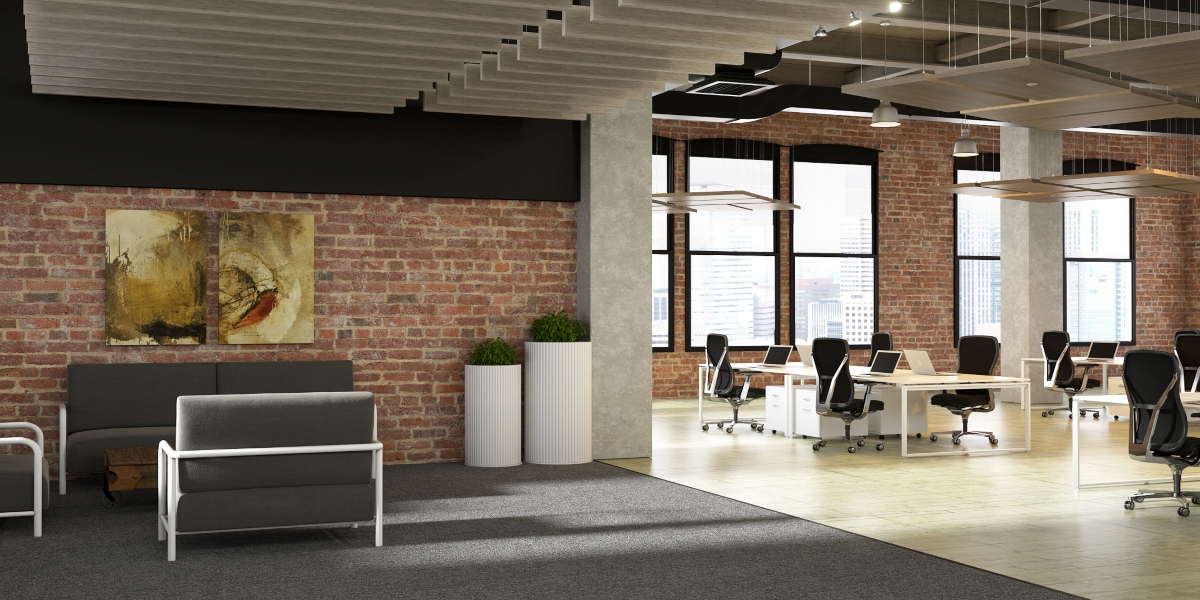 Do you often get complaints from your workers or clients that your office is too noisy?
If so, the best solution for you is an acoustic ceiling to create a quieter environment. Reducing the overall noise in your office not only creates a more peaceful environment but also significantly boosts your employees' productivity.
Imagine working for eight hours a day, every day, with constant noise in your ears. That's definitely not a good environment to work in, and less productive workers mean your business won't grow as fast as it should.
To avoid that, you should install acoustic ceilings in your office. Whether you have a restaurant or office, they are a fantastic budget-friendly option to dampen ambient noise and even reduce energy costs in some cases.
And in this article, we'll take a closer look at the main benefits of acoustic ceilings for your business.
Benefits of Acoustic Ceilings for Your Office
Although the main benefit of acoustic ceilings is to reduce ambient noise, there are many more advantages they offer that most people have never heard of. Some examples are:
Energy savings: It may sound too far-fetched, but it's actually true. In addition to noise reduction, acoustic ceiling tiles have also been shown to reduce energy costs. Acoustic ceilings are incredibly reflective, making it much easier to light up a large space. Plus, acoustic ceilings provide extra insulation to save even more on energy costs. Thanks to the extra insulation, you have less space to heat with acoustic ceilings, which lowers energy bills.
They add to your office decor: Most businesses ignore their ceilings and keep them dull and boring. However, you should use every inch of your business to make yourself unique and stand out from the competition. One of the ways to do so is by installing acoustic ceilings, as they come in various designs and materials.
Improved productivity: A noisy environment equals less productivity, while a peaceful one makes your employees work faster and better. Working for eight hours a day straight with continuous noise in your ears is not a good experience, and it will hinder your office's productivity significantly.
Improved mood: If you often find your workers stressed or in a bad mood, it might be due to the excessive noise levels in your office. By having acoustic ceilings, you improve your employees' mood and reduce stress levels significantly.
Where to Get High-Quality Acoustic Ceilings
If you're looking for high-quality acoustic ceilings for your office, your best choice is Altispace.
At Altispace, we have perfected our craft over multiple years in the acoustic industry, and we've helped hundreds of clients reduce their office noise levels. Altispace also provides additional services such as acoustic beams, shapes, and blades.
Call us today and learn more about the benefits of acoustic ceilings for your office. Together we'll develop a design that will set you apart from the competition while you reap the benefits.
Back