Wood Beam Designs at Altispace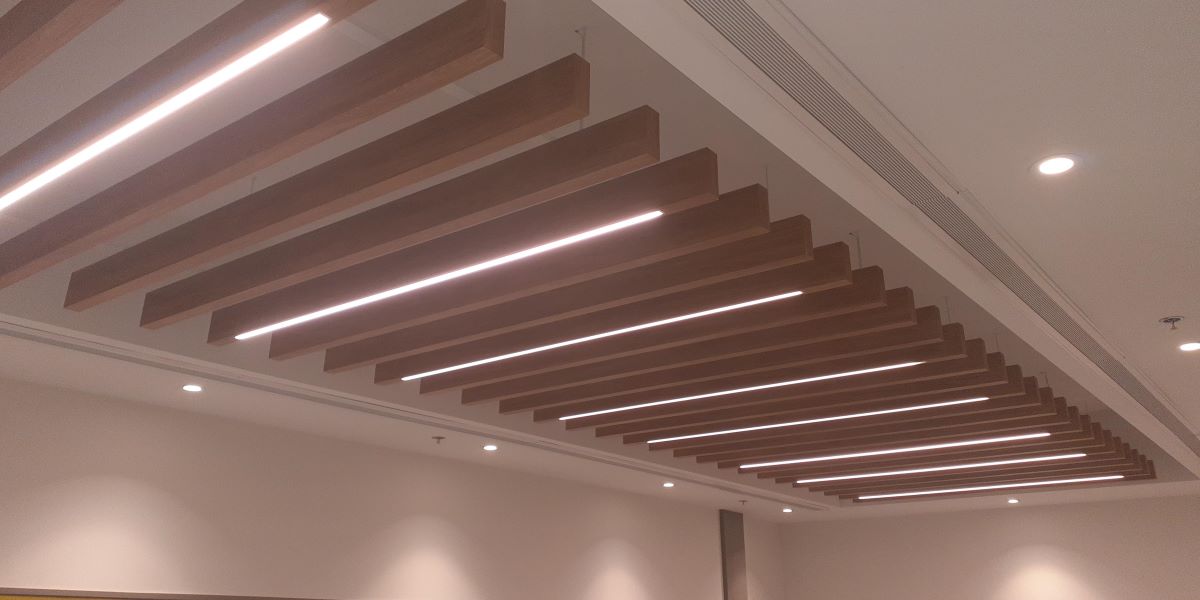 At Altispace, we offer a variety of products to help bring your vision to life! One of our most popular products is our wood beams. Beams can be used in a number of spaces, from commercial office spaces to hotel lobbies, to vaulted ceiling designs, to help add character and design to any space. 
Upgrade your next design project with beam designs from Altispace. Our products are made in North America with lightweight panel technology. Each beam is designed with eco-friendly materials while using sustainable processes to help protect our environment. 
We can custom-design your beams to match your vision. Choose from a variety of different lengths, heights, thicknesses and colours to make your product truly unique. With over 72 standard sizes and over 20 colour options, our beams will add that added visual appeal to your design project. 
Our products also come with two different types of finishes: laminate and acoustic. Our laminate offers a wide range of colours and beautiful wood grain patterns from maple to walnut to elm, to name a few. Our acoustic products are finished with recycled PET material to help absorb sound in large open spaces without sacrificing design. 
Newly available are illuminated beams from Altispace. These are the same great wood beam designs with the added ability to offer illuminated lighting to brighten any space. Take all our standard sizes, finishes and colours and add on 3,000K or 5,000K lumens.
Visit Altispace today to discover our customized wood beam designs 
Consider Altispace product lines as you plan your next design project. Our ceiling beam designs will provide stylish and trendy visuals at an affordable price. Our lead times are quick to help keep your project on schedule. Along with our wood beam designs, we also offer ceiling shapes and cloud features with a number of finish options as well. 
Send us a message, or give us a call today to discuss your design plans and how Altispace can help bring your and your client's vision to life!
Back