Get a Baffle Ceiling System at Altispace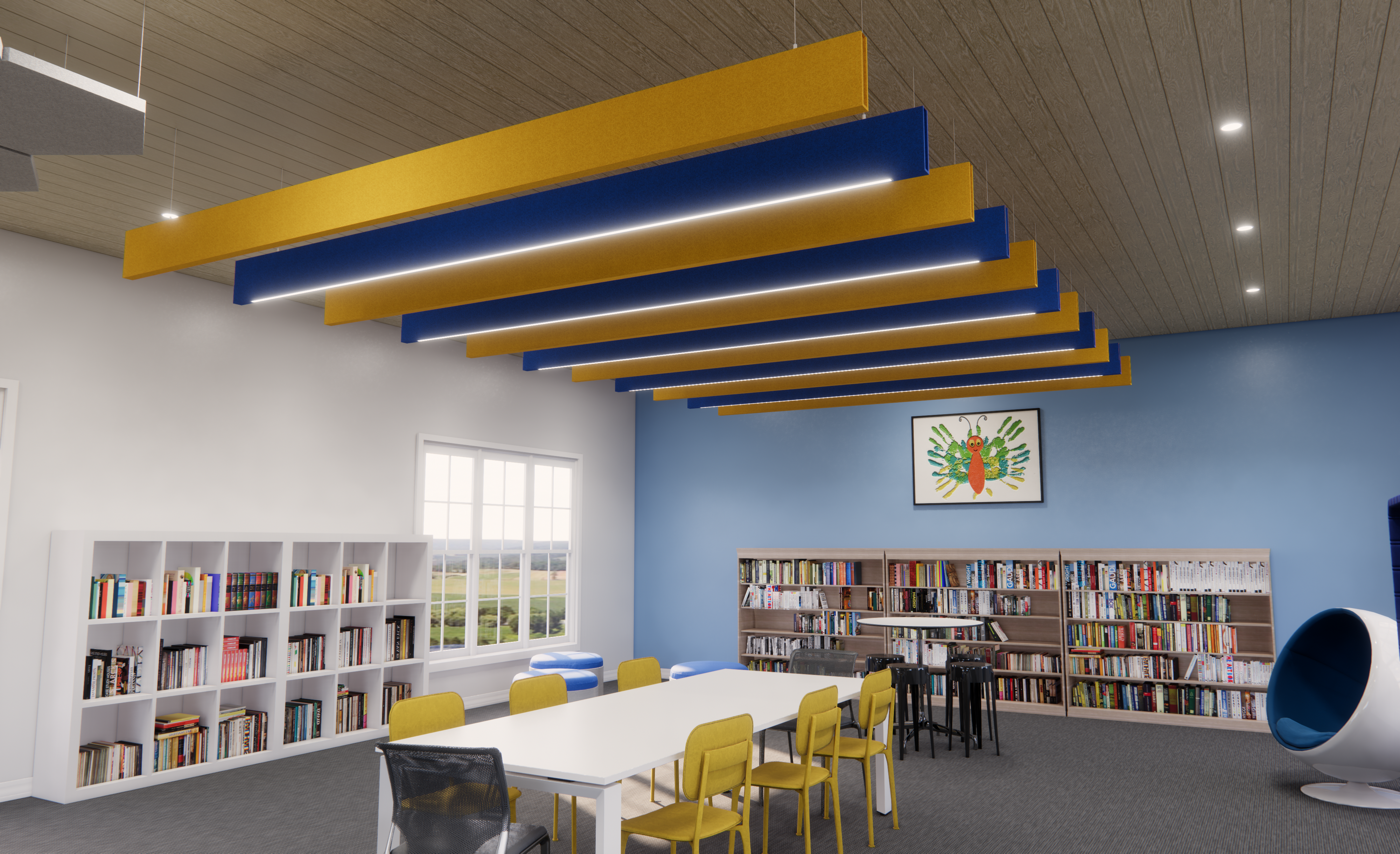 Baffle Ceiling System: An overview
The Baffle ceiling system is an excellent choice for aesthetics and functionality. It is an open type of ceiling construction hung vertically in various combinations and patterns to give any space a unique look and feel. This suspended type of ceiling system, a hanging baffle metal ceiling and an acoustic sound baffle, is an excellent choice for large spaces with limited wall space and access to ceiling services. 
These ceilings, made of wood, aluminum, or any sound-absorbing material, create a distinct room atmosphere with their distinctive appearance. Both industrial and retail customers will find the best quality baffle acoustic ceiling system in various dimensions and shapes at unbeatable prices at ALTISPACE.
Unique Features of the Baffle Ceiling System 
Easy to install both on curved and vertical surfaces

Open ceiling design accompanied by bolt-on panels offers a flawless look to any indoor space

Easy to customize panel ends and spacing as per ceiling and wall curvatures' requirements

Bolted bracket easily and safely holds the panel and is easy to access

Available in a wide range of wood tones and colours

Ability to incorporate lighting solutions
Core Advantages of a Baffle Ceiling System 
Baffle ceilings come with endless benefits. Some of the most prominent ones are mentioned below:
Good Acoustics 
Acoustic comfort in any commercial space contributes to the overall well-being of the occupants. An acoustic baffle ceiling, for example, aids in noise reduction. This is one characteristic that makes baffles one of the most popular ceiling options for office spaces, commercial complexes, schools, theatres, and so on. 
This ceiling panel reduces sound reverberation and allows employees to work comfortably by keeping communication issues at bay. Our goal is to provide a high-quality baffle acoustic ceiling system that reduces noise pollution while creating a pleasing and work-friendly environment.
Creating Attractive Space
The interiors of a commercial building are the first thing a customer notices when he walks in. If a customer dislikes the atmosphere of a space, the likelihood of returning is significantly reduced. As a result, creating an appealing environment to create an inviting experience for customers is critical. Using a baffle ceiling system is a step in the right direction. It is now possible to change the overall appearance of any space by installing acoustic baffles at various levels and angles.
Fire Resistance
Aside from noise reduction and the creation of visually appealing spaces, baffles perform well in terms of fire protection. This makes them an excellent choice for restaurants, pubs, airports, and other commercial settings.
Endless Ceiling Colours
Customers can select baffle ceilings in various finishes ranging from wood tones to chrome finishes to metallic colours based on their project requirements. Customers can even request custom colour matching.
Cost-Effective Choice 
Though various types of acoustic ceiling solutions are available on the market, they are more inexpensive than a baffle. Companies typically spend large sums of money to give their simple office a modern appearance by utilizing wires and pipes. Baffles will assist them in achieving the desired look while significantly reducing their budget.
Easy Installation 
Last but not least, the baffled ceiling's ease of installation reduces hassles for experienced technicians. A professionally installed baffle allows easy access to the ceiling plenum and even simplifies the installation of a PA system, sprinklers, and lighting.
Why Choose ALTISPACE for a Baffle Ceiling System? 
We are one of the most trusted manufacturers, distributors and importers of ceiling products.  We cater to national and international markets and have been gaining an appreciation for supplying high-quality baffle ceiling systems regularly. We believe in forging long-term customer relationships by providing global quality products. Sensing the fact, we source our entire range of ceiling products from manufacturers who enjoy a sound reputation in the marketplace.
We are confident in producing baffle ceiling products with a wide variety of finishes, colours and textures to give any space unmatchable visual appeal. Our world-class design and fabrication processes helped us to gain applause on national and international grounds. When any customer strikes a deal with us, they will experience the following advantages:
High-quality baffles ceiling system with various colour, design and texture options

Customization is possible per their requirements regarding shape, design, dimension, and colour, to name a few

We have been offering international standard products at fair prices

Offering reliable solutions to both industrial and retail customers

Complete transparency about products and pricing

Satisfied customers' portfolio as our baffle acoustic ceiling systems is successfully installed in various educational institutions, restaurants and commercial buildings. 
Contact us today to get started on your baffle ceiling system!
Back